Manor College offers College 101 Program for High School Students
Students ages 16+ can take fully online summer classes at Manor and receive college credits for only $300!
What is the program? 
Manor College has launched a program for high school students over the age of 16. Through this program, students can earn up to 12 college credits during the summer, which can be used toward earning an Associate's and/or Bachelor's degree! One of the most exciting parts of the program is the cost. Each class costs only $300. College classes typically cost a few thousand dollars. This low cost will allow high school students to get ahead while saving exponentially.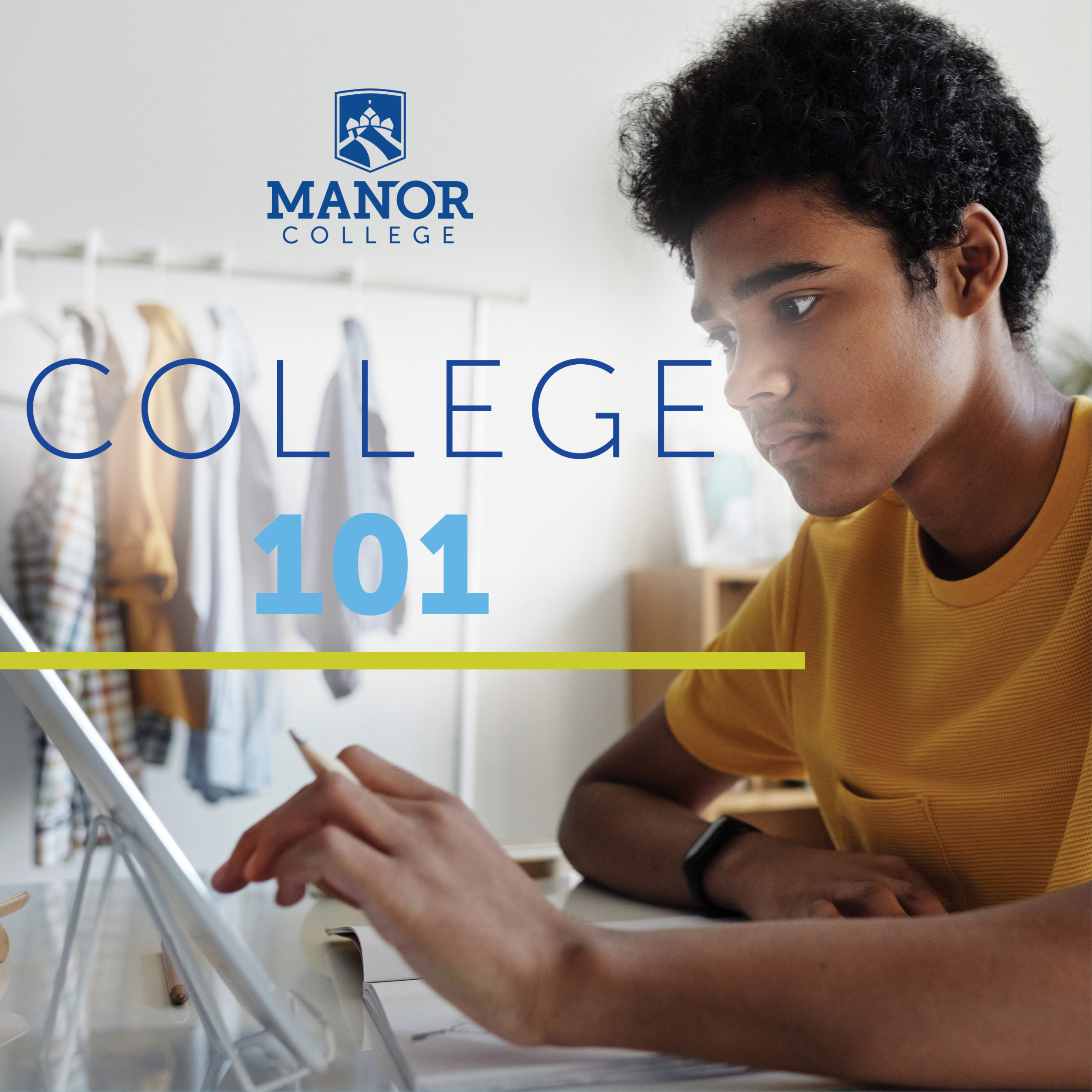 Marc Minnick, Provost and Vice President of Academic Affairs, stated, "Now that high school students have become experts in online learning, College 101 gives them the opportunity to use those new skills and start earning college credits at an unbelievable rate!"
The first summer session starts on May 18, 2020. Students can choose from BI101 Biological Science with Lab, CS105 Intro to Computer Fundamentals, EN101 Fundamentals of Composition and MH110 College Algebra. Students must be registered by May 13, 2020, to enroll in the first session.
The second session starts on July 1, 2020. Students can choose from BI106 Human Nutrition Science, EN102 Fundamentals of Composition II and PS101 Introduction to Psychology. The deadline to register is June 27, 2020, for the second session. 
How do students register? 
Students should fill out the form on this page and someone from the Manor team will be in touch ASAP. 
More information about the program can be found here. Contact Dr. Marc Minnick, Provost and Vice President of Academic Affairs, at mminnick@manor.edu if you have any questions!