Manor College Blue Jay, 58, Begins Pursuit of Practical Nursing Degree
Vinnie Binn, of Elkins Park, is driven by the selfless nature of nursing.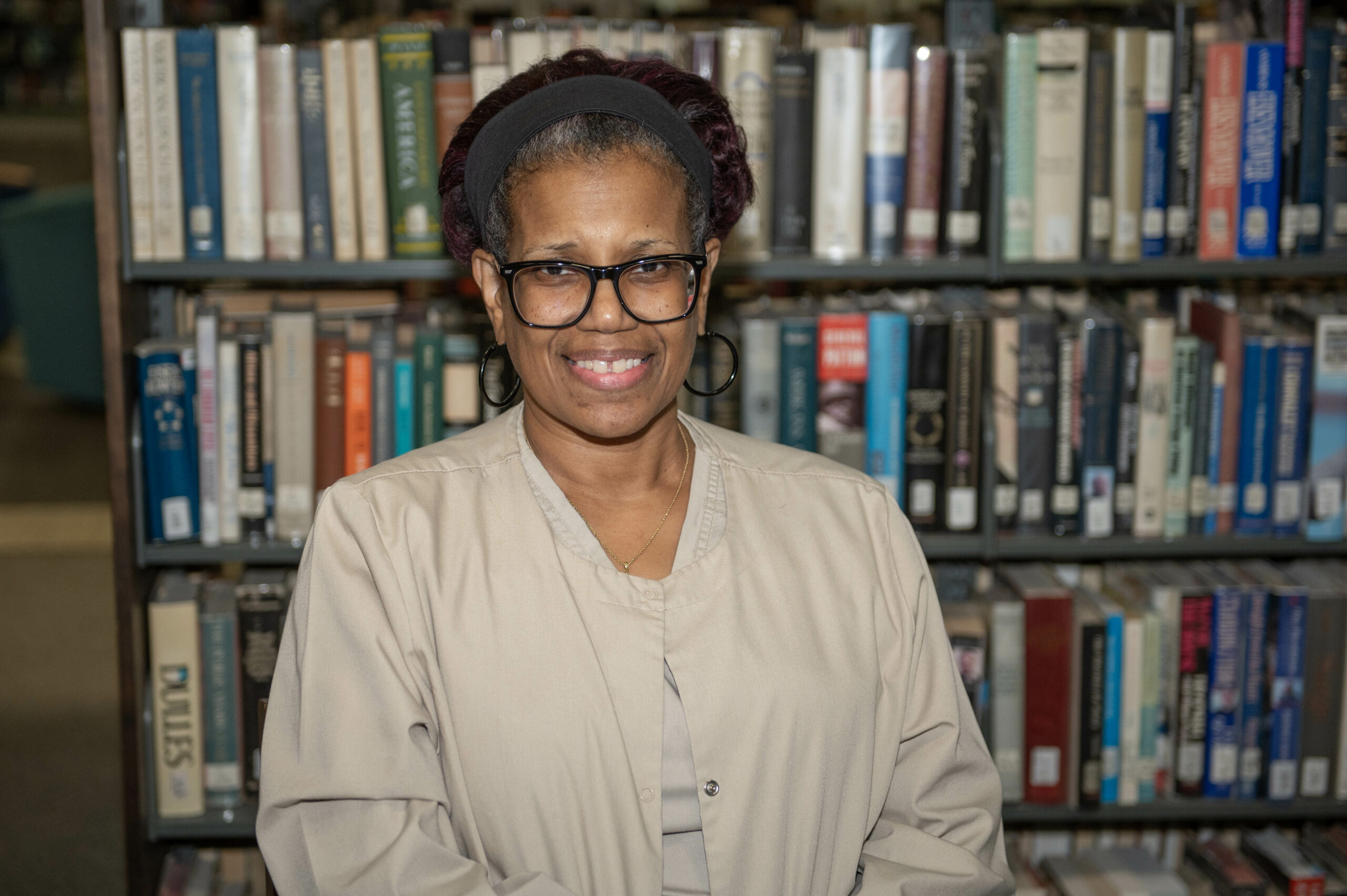 As the Fall Semester nears, we'd like to introduce a few of our Newest Blue Jays. They come from a few miles away to the other side of the country, or beyond our borders. They are either fresh out of high school or returning to college as adult learners.
Vinnie Binn believes nursing gets a bad reputation. As a monitor technician at Holy Redeemer Hospital in Huntingdon Valley, Binn sees first-hand how important nurses are. 
"Nurses are healthcare," Binn said. "That's who you see. They're who you see first. They're talking to your family. They're making sure that you're OK. Regardless of the conditions, they're there taking care of the patients and I think it's something that should be commended." 
Nursing goes beyond the job description. She's seen how nurses can hold a patient's hand or lend an ear to provide comfort. The best have a compulsion to consistently ask, "what can I do for you?" 
That's why, at 58-years-old, Binn is looking to become a nurse herself. 
"When people talk about giving back to the community, nursing is that," Binn said. "That's something I want to be part of."
Binn is among the first students in Manor College's Practical Nursing program. She looks to use the program as a stepping stone to becoming a full Registered Nurse in the future. 
Binn first heard about the program through other workers at the hospital. When she heard about Manor's new program, she jumped at the opportunity. 
Manor College appealed to Binn in several ways. The institution's 76-year history gave Binn security that, "that I didn't have to worry if the school would still be standing at the end of the program." Manor College was affordable in that it didn't require as much money down up front. 
Most importantly, Binn believes in the You Belong Here culture. 
"When I saw the tagline, I thought, 'This is wonderful,'" Binn said. "It's so important that you know you matter. I haven't even started at Manor, but the impact of looking at the first page of the website with that tagline – that was very powerful."
Binn is already a first-generation college graduate, having received her Associate's Degree in Psychology from Burlington County College in 2004. On top of career aspirations, Binn is continuing her education to set an example for her grandchildren. 
At her eldest grandson's graduation, another grandson began talking about applying himself and trying to become a Valedictorian. When Binn replied that he can do anything he sets his mind to, the grandson said, "you can do anything too. You should go back to school."
"I told him about the program and he said, 'you should go,'" Binn said. "I feel the need to push myself. I know I can do it. I want to inspire my grandchildren to do what I know they can do."
Read the Newest Blue Jays Series
More about Manor College
Register for New Student Orientation