Meet our 2018 Honoree Dr. Orsher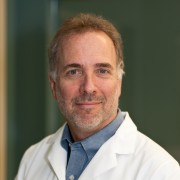 Dr. Robert J. Orsher is the founder, co-hospital director, and chief of surgery at the Veterinary Specialty & Emergency Center—BluePearl Veterinary Partners (VSEC), multi-specialty referral and emergency hospitals in Philadelphia and the Greater Philadelphia area.
In 2013, Dr. Orsher received the Pennsylvania Veterinary Medical Association Lifetime Achievement Award and in 2017 Veterinary Specialty and Emergency Center was named the 2017 Petplan 'Practice of the Year' at the Annual North American Veterinary conference in Orlando, Florida.
A Philadelphia native, Dr. Orsher graduated magna cum laude from the University of Pennsylvania School of Veterinary Medicine (Penn Vet) in 1973 a Veterinariae Medicinae Doctoris degree and was awarded the Pfizer Scholarship at graduation.  After 20 years at PennVet, in 1990 Dr. Orsher left his faculty position at Penn Vet to devote his full attention to the implementation of the first VSEC surgical and emergency referral practice, which opened in 1994.  VSEC-Blue Pearl now has three locations in Greater Philadelphia.
Dr. Orsher is committed to education–both for those entering the field and those continuing in it.  He is a published author of articles, papers, and textbooks and speaks frequently as a guest lecturer at colleges, conferences, breed clubs, and animal care and rescue organizations on topics pertinent to veterinarians and veterinary technicians.  During his career, Dr. Orsher has initiated one of the first private practice surgical residencies sanctioned by the American College of Veterinary Surgeons, hosted countless externship candidates from the US and abroad, and kick-started accredited continuing education programming for veterinary technicians free of charge.
Dr. Orsher's impact on Manor College began when he had Dr. Joanna Bassert, the Academic Director & Professor of Manor's veterinary technology programs, as a student at Penn Vet. Since that time, he has established VSEC/ BluePearl as a preferred externship site for Manor's veterinary technology students; guest lectured, and helped to bring digital radiology technology onto campus through his philanthropy.  Most recently, Dr. Orsher has contributed time, talent, and energy into a re-imagining of Manor's veterinary technology facilities which will expand and enrich the programs and their impact on the community.
His commitment to the health of animals is witnessed through his volunteerism with local animal welfare organizations.  He has worked with the Crossing Animal Sanctuary, the Pennsylvania SPCA, Animal Care and Control Team (ACCT), Francisvale Home for Smaller Animals and the Philadelphia Animal Welfare Society (P.A.W.S) in addition to offering pro bono services for rescue patients for more than a decade.
In 2013 Dr. Orsher joined the Board of Directors at P.A.W.S and has served as President of the Board of Directors since 2017.
Dr. Orsher has been married for 40 years to his wife, Dr. Andrea Orsher, also a Penn Vet alumna ('79). She currently practices at Fort Washington Veterinary Hospital a Community Veterinary Partners Practice.  Drs. Orsher share two children, two grandchildren, two dogs (Mesa, a Hopi Indian Reservation rescue and Grif, a Turks and Caicos island rescue), and a cat, Willow who they say rescued them.