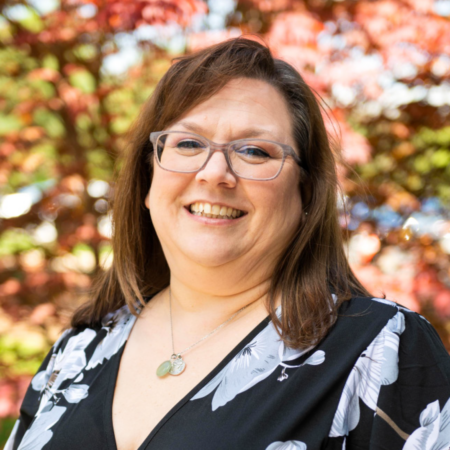 Monica Maury, BS
Child Care Administration
Monica Renee Maury, Class of 2023, will deliver the commencement address as the representative for those graduating with a Bachelor's Degree from Manor College. She is graduating with her degree in Child Care Administration.
Monica is a graduate of Woodlawn Senior High School in Baltimore currently living in Temple, Pa. She is currently the Associate Director of Learning Ladder Academy in Wyomissing.
She hopes that her remarks can inspire others to believe in themselves.
"Believe in yourself, even if you find it difficult to do and even if nobody else does," Monica said. "I had my kids and my husband as cheerleaders, but I still had to convince myself to do it. You just have to motivate yourself and forget about what other people think."