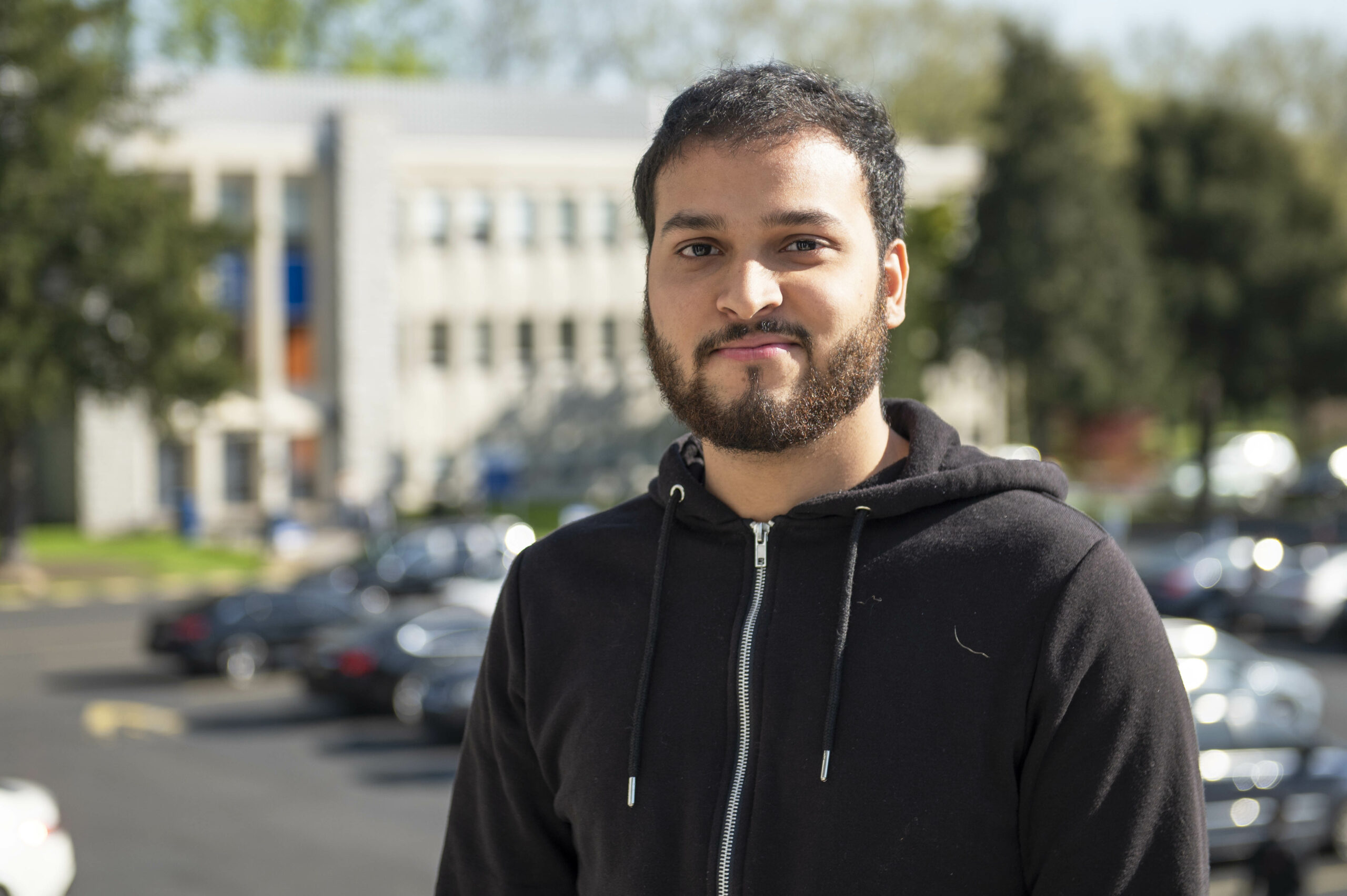 Amariah Bashir, Class of 2022, will deliver the commencement address as the representative for those graduating with a Bachelor's Degree from Manor College. He is graduating from Manor College today with his Bachelor's Degree in General Business Administration.
Amariah came to Manor College from Northeast High School in Philadelphia. He came to Manor College in 2018 because of the college's small class sizes and proximity to home. 
"I didn't want to get lost in some dorm at a big university," he said. "I had some teachers who recommended Manor to me and, after I went for a visit, it was a great fit."
Amariah is a member of the Phi Theta Kappa honor society. Most recently, Amariah was an intern with The Swarthmore Group. During the Spring semester, he cycled through the company's departments, including marketing, compliance operations and portfolio management.
"After this internship, I have a straight tunnel vision of what I want to do with my career," Amariah said. 
After taking some time off to work this summer, Amariah plans to pursue his Masters of Business Administration. 
Amariah's advice for future and current Blue Jays is to have faith and keep working. 
"God has everything planned out for you, no matter what," Amariah said. "I had no money to pay for college, no job and everything was messed up. I didn't lose hope. I just kept working, prayed and did my best and things lined up how I wanted them to be. It's really easy to get discouraged by the current events in your life. Just focus on yourself and be the bigger picture you want to see."