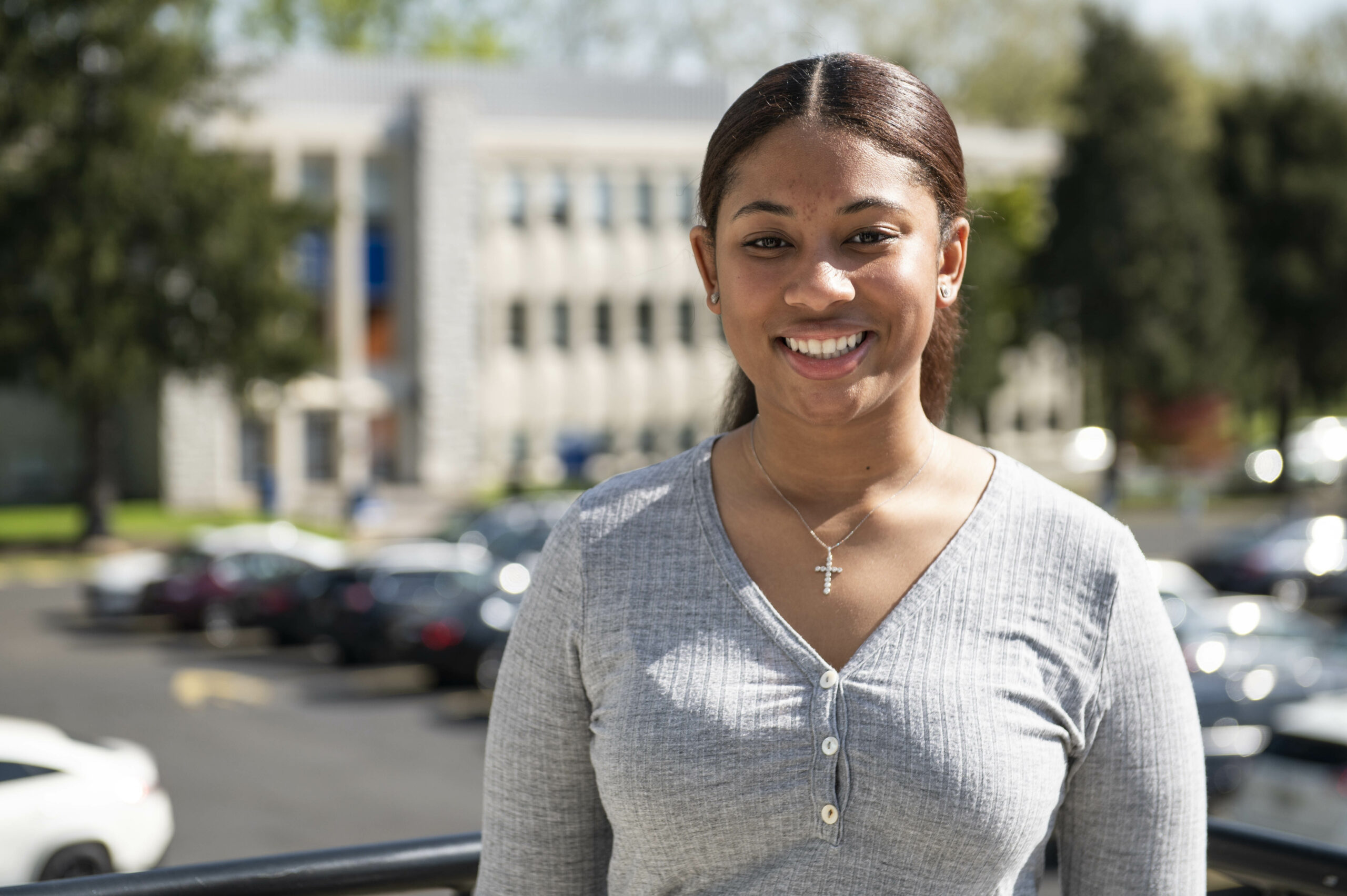 Remy Bou, Class of 2022, will deliver the commencement address as the representative for those graduating with an Associate's Degree from Manor College. She is graduating from Manor College today with her Associate's Degree in Pre-Nursing. 
Remy is a member of the women's volleyball team and the Phi Theta Kappa Honor Society. 
Remy came to Manor College from Bishop McDevitt High School and grew up in the East Mount Airy section of Philadelphia. 
She came to Manor College after attending an event on campus. Remy was drawn to the relationship students have with professors in class settings. 
"When you go to a big college, it's hard to get in contact with the professor," Remy said, "but with the ratio of Manor College, the professors were always able to help me." 
Remy discovered a passion for caregiving at a young age. Her grandmother was diagnosed with lung cancer when Remy was a child. She passed away when Remy was 14. 
"I wouldn't want anyone to go through that experience," Remy said. "Working towards a goal to learn more in the medical field and help people find peace and serenity brings happiness to me." 
After graduation, Remy is pursuing a Bachelor's Degree in nursing and aspires to be a nurse practitioner. Her advice to Manor College graduates is to "study and put your all into your education."
"Use the resources that are available to you," Remy said. "Reach out to your professors. Reach out to the tutoring center. Don't be afraid to ask for help. Keep your chin up and keep working hard. There are plenty of people to lend a helping hand."