Welcome to Manor College – we're happy to show you why you belong here.
But what does that mean for incoming students? There are dozens of Philadelphia colleges – so why choose Manor?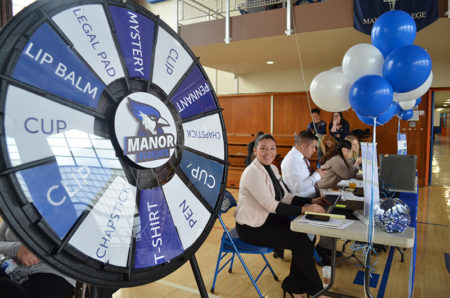 Here's what our students like about Manor: it's a small school where everyone knows you.
There are no 300-person lecture halls, or getting lost in the crowd. Instructors will know your name and push you to succeed. Manor students see the advantages of being part of a smaller, more intimate community each and every day.
Among Colleges in PA, We Have a Reputation for Value
When you consider colleges in Pennsylvania, keep value in mind. Manor was listed as the lowest-priced private Bachelor's degree-granting institution in Pennsylvania for 2018-19, and our students typically receive generous financial aid offers – 93% of our students, in fact, receive financial aid.
Approach College at Your Own Pace
Not everyone has a clear plan mapped out when they start their educational journey. At Manor, students can progress from a workforce certificate program, to an Associates degree, to graduating with a Bachelors degree – all in four years. For students looking for flexible Philadelphia colleges that can accommodate them as they grow in their career field, Manor is a logical choice.
Learn More About Our Programs
Use our website to discover why we're a top choice among Philadelphia colleges. Discover the steps it take to become a vet tech in PA, or learn more about our Expanded Functions Dental Assisting Program – one which has earned us accolades among colleges in Philly.