The most recent projections of the Bureau of Labor and Industry indicate that employment of paralegals and legal assistants will grow 14.6% percent between 2016 and 2026 which is considered to be a much faster growth rate than for most occupations.  The Legal Studies Department of Manor College offers placement assistance by counseling students on resume preparation, interviewing techniques and job search skills and by sponsoring networking events that allow students to connect with future employers.
In order to prepare students for paralegal employment, the Legal Studies program offers all students seminars relating to careers, job preparation and job search.  Networking events are held throughout the year that allow Manor students to meet working professionals and hone interpersonal skills.
Manor graduates are well-prepared to enter the legal workforce.  Manor Paralegals receive education and training that allow them to: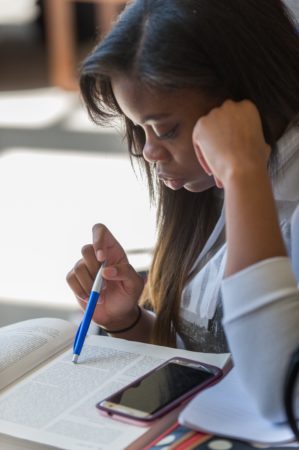 Meet and communicate with clients, attorneys, judges, investigators and other court and legal personnel;
Perform factual and legal research on behalf of their clients;
Draft correspondence and court documents;
Create, organize, and maintain client files;
Summarize medical records and depositions;
Analyze and form solutions to client problems;
Use technology to further client representation;
Prepare and assist at trial;
Assist in managing the law office.
Many different kinds of people make excellent paralegals. No special training or knowledge is necessary to enter the program, but a candidate should:
An interest in the law
Good written and oral communication skills
An outgoing personality
A strong desire to help others with their problems
An inquisitive nature
The ability to persist in searching for information and obtaining answers
Good organizational skills
The ability to work both independently and as part of a team
Additional information about paralegals is available at: