Post-Baccalaureate Paralegal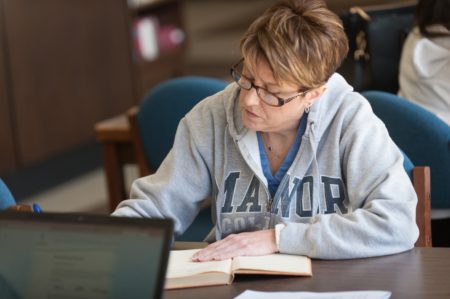 Paralegals are a valuable asset to lawyers, assisting them in the practice of law. While paralegals cannot give legal advice, set fees, or argue in court, they act as legal assistants to lawyers within a law office, corporation, government agency, or other entity. Through education and training, paralegals gain the skills necessary to perform specifically delegated substantive legal work for which a lawyer is responsible.
If you are interested in becoming a paralegal and already possess a bachelor's degree, our Post-Baccalaureate Paralegal Certificate will prepare you for employment in large law firms, corporations, and government agencies. Many such organizations also employ paralegals with bachelor's degrees as legal assistant managers who supervise the work of others.
Why You Should Choose Manor
The primary objective of the Paralegal Certificate within our Manor College Legal Studies programs is to provide students with an education that will enable them to effectively assist lawyers in all phases of private and public law practice. To achieve this objective, the Paralegal Certificate is designed to:
Develop critical thinking and analytical skills in each student;
Enable each student to become an effective communicator through training in research, writing, listening, and speaking skills;
Prepare each student to become a competent legal professional by providing theory, practical knowledge, and training; and
Provide a foundation in ethics and professional responsibility that will enable each student to recognize values and perform legal services in an ethical manner.
In addition to a strong foundation in legal study, the Paralegal Certificate program offers students a variety of electives that allow pursuit of a broad-based paralegal education or focused training in any number of fields, including legal administration, corporate law, litigation, public service, or criminal justice.
Externship opportunities and placement counseling are available to all legal studies students. The Legal Studies programs at Manor College are approved by the American Bar Association.
Career Opportunities
Private law firms are expected to continue to be the largest employers of paralegals.  Other employment venues will include:
Corporate Legal Departments
Insurance Companies
Real Estate Firms
Title Insurance Firms
Banks
Demand for paralegals also is expected to grow as an expanding population increasingly requires legal services, especially in areas such as intellectual property, health care, international law, elder issues, criminal law, and environmental law.
To read the Suggested Curriculum Sequence click here
Click here to read Academic Program Learning Outcomes.