Manor paralegal students participate in on-the-job-training as part of their studies.  The externship experience is required for all Associate Degree paralegals and open to Post-Baccalaureate and Legal Nurse Consultant Certificate students.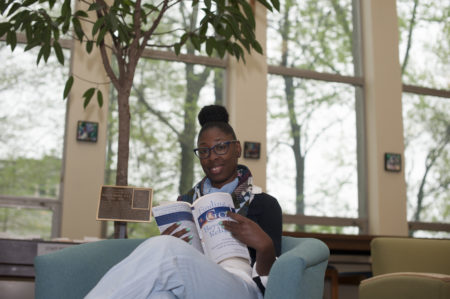 Students receive academic credit for participating in  a 120-hour Externship course, but Certificate students may also choose to be paired with a professional mentor, visiting or shadowing a local attorney, for a few days or even 1-2 weeks.
Externship opportunities offer a challenging alternative to classroom experience by providing students with an entrance into work situations that allow them to test classroom theories, refine their career objectives, and develop positive work habits.
The Legal Studies Program maintains an extensive registry of externship sites within Bucks, Montgomery and Philadelphia counties.  Externships are available in law offices, government agencies, courts, and corporations. Those students enrolling in LE290 Legal Externship will also participate in a weekly seminar that will allow them to share their workplace experiences and develop job search techniques.