Bachelor's Degree Programs
We are pleased to announce that we are offering Bachelor's Degree Programs! You can now choose from 15 different Bachelor's Degree programs!  While we know that having an Associate degree is vital to making that next big step in your education or career, you now have the opportunity to also receive a Bachelor's Degree at Manor College.  Manor is proud to offer degree programs designed to help you fulfill your mission and work in a career that you are passionate about. With a wide range of Associate and Bachelor's degree programs, we will help you earn not one, but two degrees, making yourself incredibly marketable, valuable and open to endless possibilities. 
General Business, BBA 
Business Analytics, BBA
Computer and Information Systems, BBA 
General Management, BBA
Healthcare Management, BBA
Health Services, BS
Sport Management, BBA
Veterinary Practice Management, BBA
Child Care Administration, BSEd
Child Development, BSEd 
Criminal Justice, Juvenile Justice, BSCJ
Criminal Justice Administration, BSCJ 
Law Enforcement, BSCJ  
Public Policy, BS
Liberal Studies, BA
Affordability: The Basil Guarantee
The Basil Guarantee is a tuition discount and exclusive benefit for all students enrolling in a Bachelor's degree program. With the Basil Guarantee students who enroll in a bachelor's degree at Manor College are eligible to receive 20% discount off tuition for the final two years (junior/senior year) of the program.* The Basil Guarantee is a limited time offer that is available for all students who enroll (full-time or part-time) in the program between Fall 2018 and Spring 2020.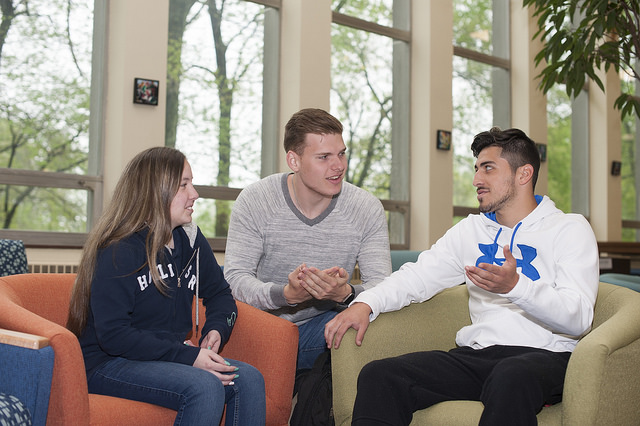 At Manor College, 97% of students receive financial aid, Manor is committed to making our personalized education experience possible for all students, both academically and financially. Manor College is also the best priced private Catholic college in the state of Pennsylvania and for the 2018-2019 academic year, Manor College has announced a tuition freeze, meaning the 2018/2019 tuition of $16,429/year and $17,199 for Allied Health students will not increase, but remain the same.
*the 20% discount will be applied to the tuition costs for the concluding 60 credits of the respective bachelor's degree program
*cannot be combined with other tuition discounts