Visiting Guide for Prospective Students
Making Arrangements to spend the day with a Vet Tech School Student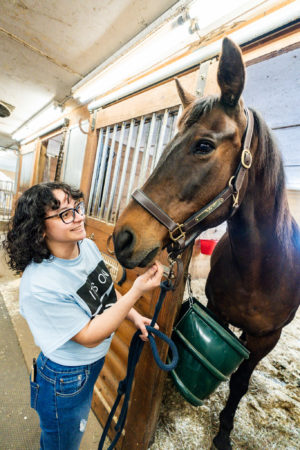 We look forward to showing you what a day in the life of a Vet Tech student is like at Manor College!  Upon your arrival on campus, please check in at the Admissions Office or Security Office to pick up your Visitor's Badge.  If you are planning on attending large animal labs in the barn, please dress appropriately. The barn is not heated and can be quite cold in the winter and spring. During your visit, you will do a lot of walking, as well as sitting, so be sure to wear comfortable shoes and casual clothes. Your host will be a current Vet Tech student who will show you around and answer all questions you may have. Please contact Daniel Perez to schedule your visit at 215.884.2214 or email him at dperez@manor.edu.

VT visiting student schedule and dates:
Prospective Student Visits are not available at this time due to the ongoing COVID-19 pandemic.
Contact Us
700 Fox Chase Road
Jenkintown, PA 19046
Phone: 215- 885-2360
Fax: 215-576-6564