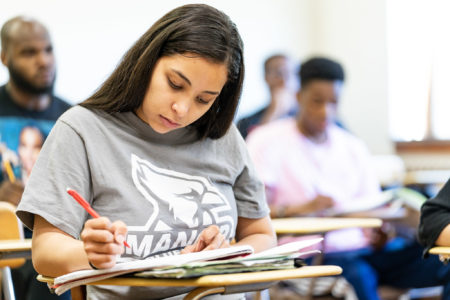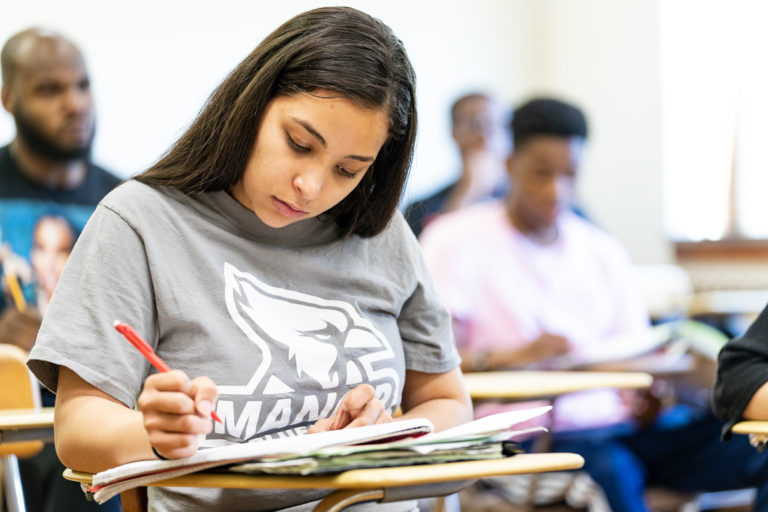 The Associate of Science Degree in Engineering Science at Manor College prepares students to transfer to a Bachelor's degree engineering program or to move directly into the workforce. The engineering curriculum includes both laboratory and didactic training. The program's core courses are the foundation courses that prepare students in the fundamentals of Engineering Science including chemistry, physics, mathematics, engineering design, and systems engineering. Manor's Engineering Science program teaches Engineering Design beginning the first semester and continues through the last semester. Each design course focuses on the fundamentals of design and includes designing a progressively more difficult product.
The Engineering elective specialty courses are selected based on the specific concentration:
General Engineering with a focus on Business, Energy and the Environment
Automotive Engineering (Mechanical Engineering and Automotive Technology)
Biomedical Engineering
Students also fulfill the general education curriculum ensuring they develop strong communication skills in addition to analytic skills.
Why You Should Choose Manor
Small class sizes ensure that our faculty are invested in student outcomes, and hands-on learning opportunities combined with innovative teaching ensures that students are competitive applicants upon graduation. There are so many reasons why you belong here!
Career Opportunities
What careers are possible with an engineering degree? Opportunities include:
Electrical Engineering
Mechanical Engineering
Civil Engineering
Chemical Engineering
Process Engineering
Test Engineering
Systems Engineering
Engineering Management
And more. Our Instructors and Career Counselors can work with students to help determine what career path is a good fit for their skill sets and interests while at Manor.
Job Outlook
According to the U.S. Bureau of Labor Statistics this field is projected to grow, with an anticipated 139,000 new jobs getting added to the labor market by 2026. In 2016 — the last year surveyed — engineers had a median annual wage of $91,010.