Eastern Christian Catechetics Certificate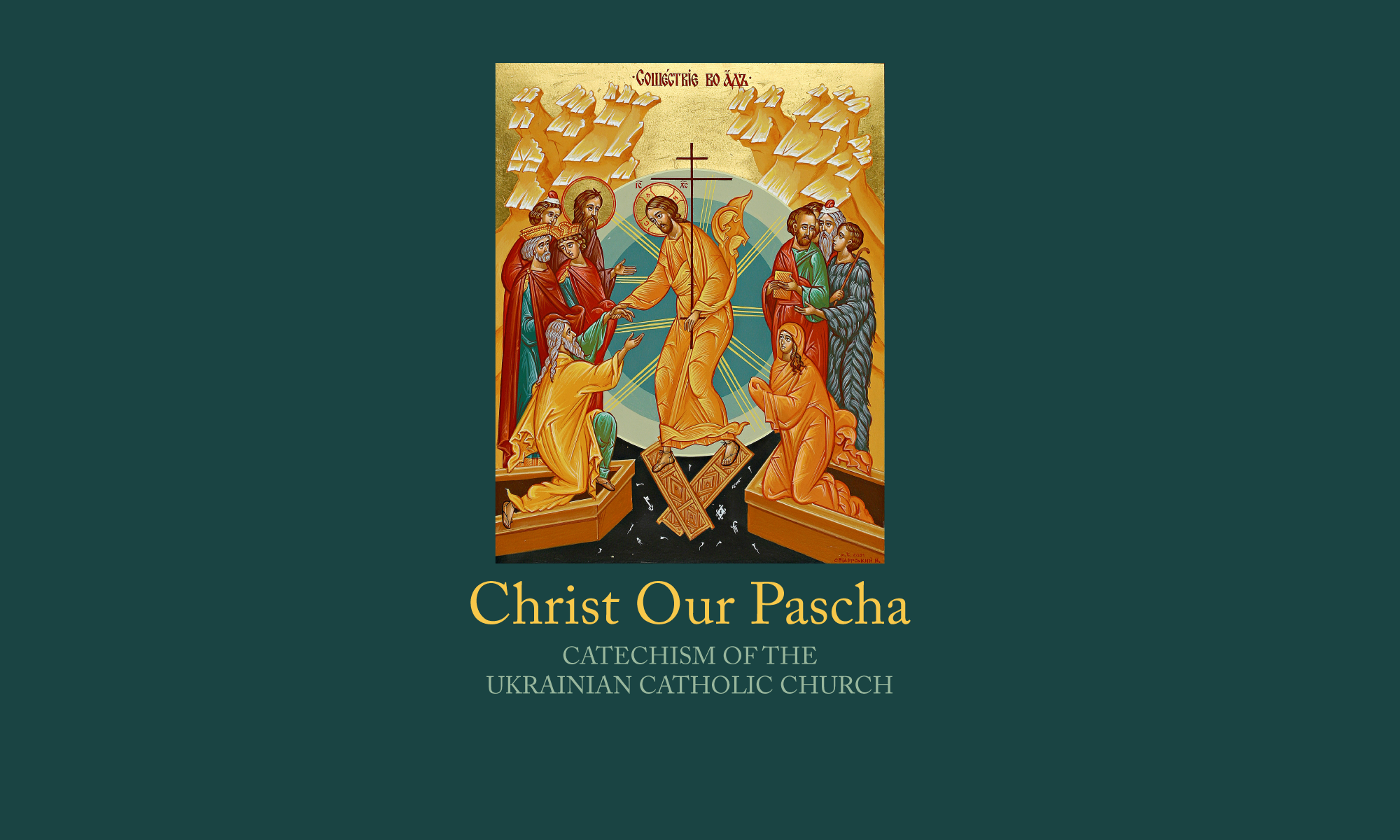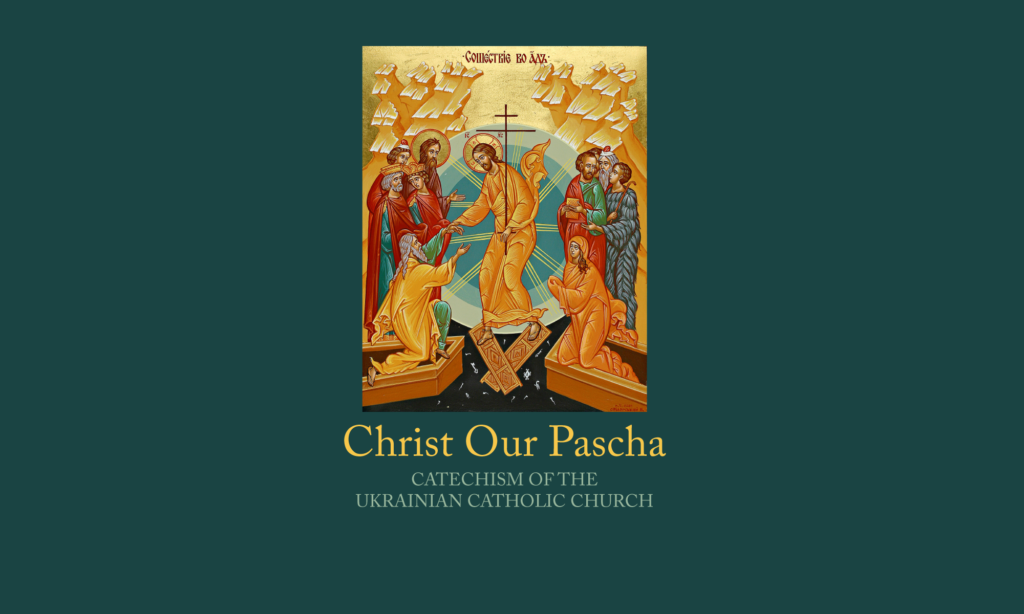 Manor College now features the only Eastern Catholic and Orthodox Catechetics program in the world based on the Ukrainian Catholic catechism!
This program is designed for catechists or lay people who have a Bachelor's Degree and want to specialize in our Eastern Christian Tradition.
Type of Program: Certificate (180 hours)
Format: 100% online
Semester Start Date: Fall 2022 will be the earliest students can enroll.
Various scholarships are available – Call Sister Ann Laszok, OSBM at 412-260-1607 for more Financial Aid information
Cost: $4,500 for the certificate or $1,125 for each 45 hour course.
Courses are starting this Fall, register below to get started!
---
TH102 Eastern Christian Theology (Part 1 of Christ Our Pascha)
Course Description: This course is an introduction to the official documents and studies of the Catholic Church and its Eastern Catholic Tradition, in particular Part One of the Catechism of the Ukrainian Catholic Church: Christ – Our Pascha. Attention will be given to the question of how the Eastern Catholic Tradition is lived out in the United States and around the world in the twentieth and twenty first century.  The main topics that will be discussed in the course are the Revelation of God, the Trinity, the creation of the world, humankind, the Incarnation, and the Church.
Format: Online
Dates: 9/7 – 10/22
Instructor: Rev. Dr. Oleh Kindiy
Register here
---
TH105 Foundations of Eastern Christian Spirituality (Part 3 of COP)
Course Description: This course explores "The Life of the Church" Part 3 of COP grounding moral living in the spiritual life or being a new creation in Christ. As such, we will review the inherited Eastern Christian spiritual tradition and practices before considering the meaning of the Decalogue, most specifically IV to X .
Topics include first theological foundations for spiritual life, the struggle with the eight passions, spiritual struggle, prayer and asceticism.  Secondly, we will discuss the implications for "life in Christ" of commandments IV, V, VI and IX or issues of sex and marriage and bio or medical moral ethics.  Thirdly, in the section on "Society Transfigured in the Church," we will deal with commandment V on life along with numbers  VII, VIII and X. Considering  post-Soviet and post Maidan Ukrainian experience, we will focus on justice, private property, nationalism and war, democracy, work and globalization.
While our major source will be Part III of COP, participants will become familiar with selected passages from  the  Compendium of the Social Doctrine of the Church,  significant teachings  from Church Fathers and Councils , papal and Ukrainian hierarchical documents . Almost all resources can be accessed online free and available in English and Ukrainian and other languages. A hard copy of the Christ Our Pascha is recommended but not required.  The instructor will provide PowerPoint presentations, PDF articles, Word documents and lecture outlines that can be adapted for personal and their wok in ministry.
Format: Online
Dates: 10/25 – 12/20
Instructor: Dr. Robert  Marko 
Register here
---
CAT102 Pedagogy I – HS and Youth Ministry
Course Description: This course will identify the basic principles of ministry to young people in the contemporary North American culture. Among its main texts, students will make use of recent ecclesial documents, including Christ Our Pascha, Renewing the Vision, and the 2018 Synod of Bishops on Young People. The course will consider current trends and common challenges faced by young persons and those called to minister to them. Students will learn effective techniques for engendering authentic and intentional discipleship among young people.
Format: Online
Dates: 9/7 – 10/22
Instructor: Rev. Joseph Matlak
Register here
---
CAT103 Pedagogy II – Children's Ministry
Course Description: This course is designed to help Catechists put instructional theory into practice. It will provide an integrated coverage of methods used in the God With Us series and will incorporate techniques that the Catechist can use for various age levels from primary to Grade 8. The methodology of the course will include a practicum, lesson construction, practice teaching, in-class exercises, and discussion of readings. References to Christ Our Pascha, Catechism of the Ukrainian Catholic Church, will be emphasized throughout the course.
Format: Online
Dates: 10/25 – 12/20
Instructor: Ms. Marie Nester
Register here
---
Certificate Program Requirements and Information:
A Bachelor's Degree is required

Each class meets for 45 hours over a 7- week course session.
Students can take up to two classes back-to-back per a 15 week semester.
---
Why should you join this program?
If you are currently in a role with parish leadership, teaching position in catechesis on the parish or eparchial level or volunteer lay minister, you will benefit from the in-depth examination of the catechetical, liturgical and spirituality based in Eastern Catholic and Orthodox catechetics. Students from around the world are able and encouraged to sign up for these courses.
Cost information:
Cost is $4,500 to earn the certificate or $1,125 for each course. Various scholarships are available – Call Sr Ann Laszok, OSBM for more Financial Aid information.
Tuition discount of 15% for any five students coming from the same Eparchy taking the same course.
---
Eastern Christian Catechetics Certificate Course Sequence
Basic Certificate (180 hours)
Required Courses (135 hours):
TH 101 – Scripture from an Eastern Christian Perspective
TH 102 – Eastern Christian Theology
                  (Part 1 of Christ Our Pascha)
TH 105 – Foundations of Eastern Christian Spirituality
(Part 3 of Christ Our Pascha)
Elective Courses: 
CAT 102 – Pedagogy 1 – High School and Youth Ministry
CAT 103 – Pedagogy 2 – Children's Ministry
CAT 104 – Adult & Intergenerational Catechesis
Advanced Certificate (180 hours)
Required Courses (135 hours): 
TH 103 – Church History With Emphasis on Eastern Catholic Churches
TH 104 – Liturgy
                   (Part 2 of Christ Our Pascha)
CAT 105 – Biblical Catechetics
Elective Courses: 
CAT 102 – Pedagogy 1 – High School and Youth Ministry
CAT 103 – Pedagogy 2 – Children's Ministry
CAT 108 – Marriage, Family and the Life of the Church
CAT 109 – Iconography and Education