Division of Business and Professional Studies
Study for careers in high demand
The Division of Business and Professional Studies offers programs at the associate and bachelor's degree levels.  Students can choose from programs that provide strong foundations in business and professional studies, while preparing them for successful careers.  According to the Bureau of Labor and Industry, significant growth and high demand is expected for the fields of accounting, business and professional studies.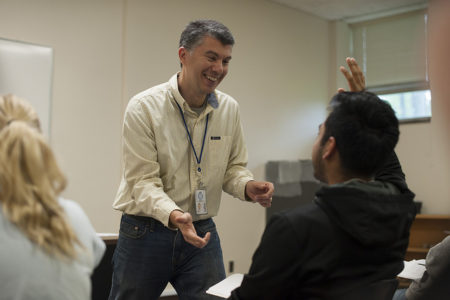 Our Associate Degree Business and Technology Programs are accredited by the Accreditation Council for Business Schools and Programs (ACBSP). This stamp of approval means students receive a quality education focused on student learning, gain real-world experience, and become prepared to compete for the best jobs. Graduates of ACBSP-accredited are recognized as the candidates employers want to hire.
Our Business and Professional Study programs are guided by an advisory board of local business leaders. They become partners who share the lessons of success and real-world experience to help us make sure our programs provide the highest quality education and meet the needs of today's business environment. Most of our classes take place in our state-of-the-art Business Lab, giving students hands-on experience with leading edge technology.
2017-18 Graduate Report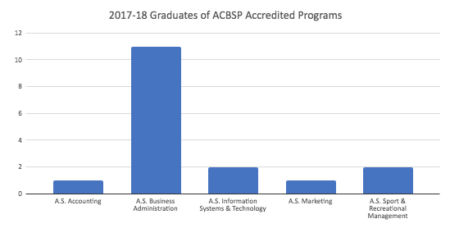 Degree Programs 
Workforce Certificates
Associate Degrees
Bachelor's Degrees


The Business and Professional Studies Division is hosting a Virtual Speaker Series this fall! Hear from industry experts about a variety of topics including communications, fundraising, sport management and more!