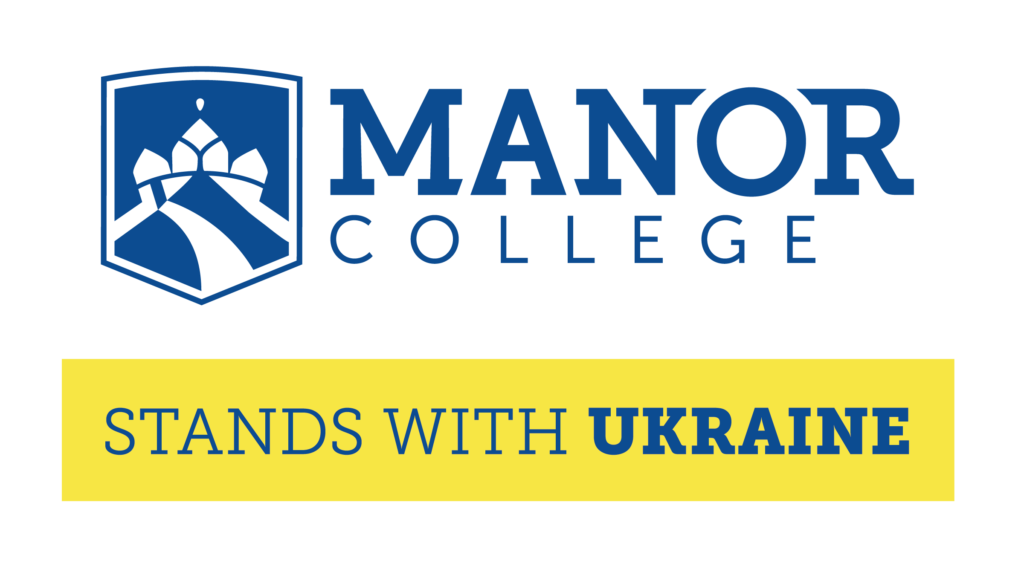 Support the Manor College Ukrainian Refugee

Scholarship

This scholarship is offered to students escaping conflict in Ukraine. This is open to all full-time students to give students an opportunity to continue their studies and the hope of a brighter future.

Manor College Project Resilience acquires and digitizes materials of significant historic and cultural value to Ukrainian Diaspora studies for global access to preserve, enrich, and inspire future generations.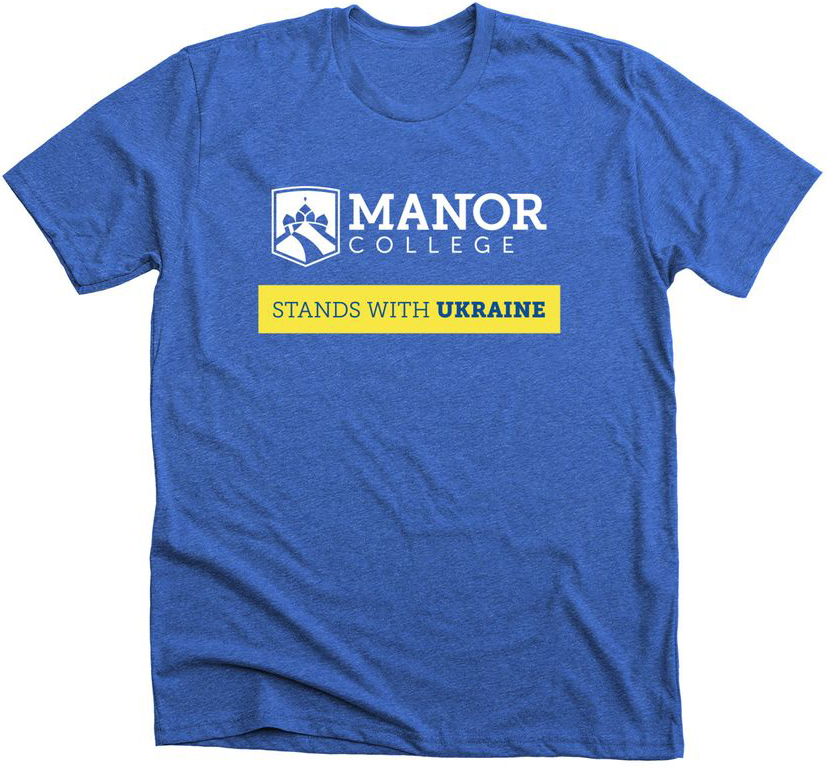 Purchase "Manor College Stands With Ukraine" T-Shirt
100% proceeds going to humanitarian efforts – Ukrainian Federation of America
Happening On Campus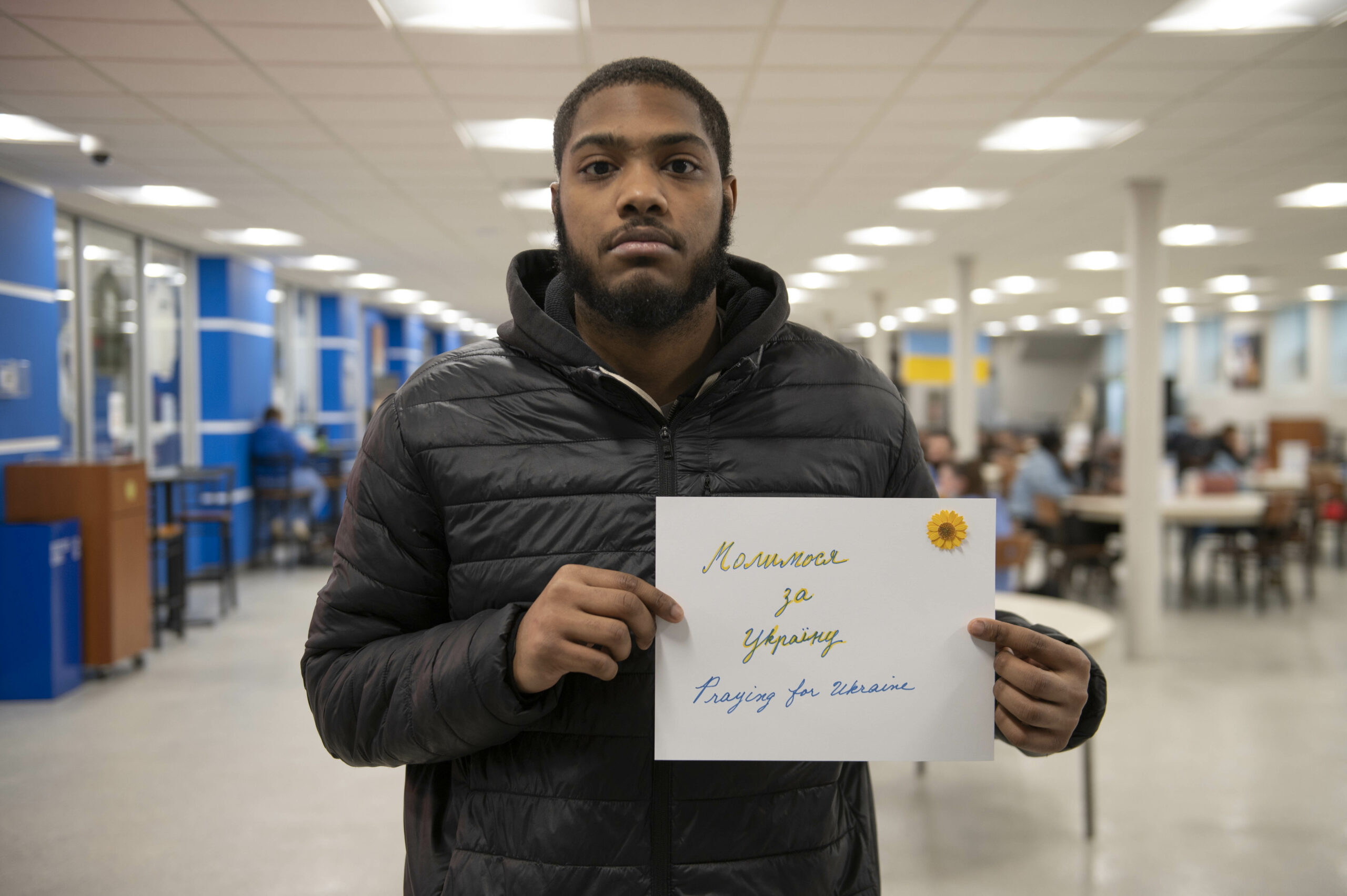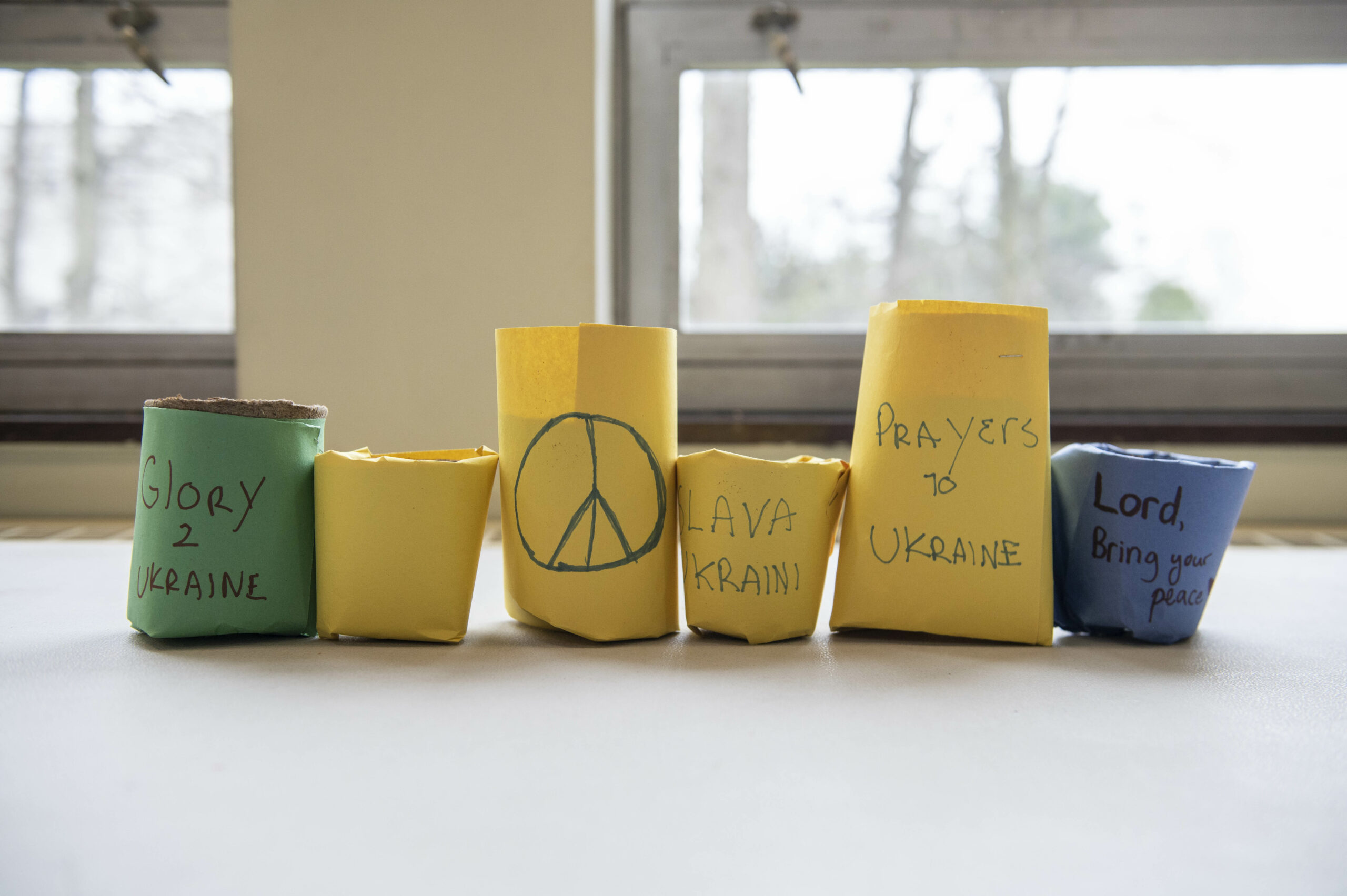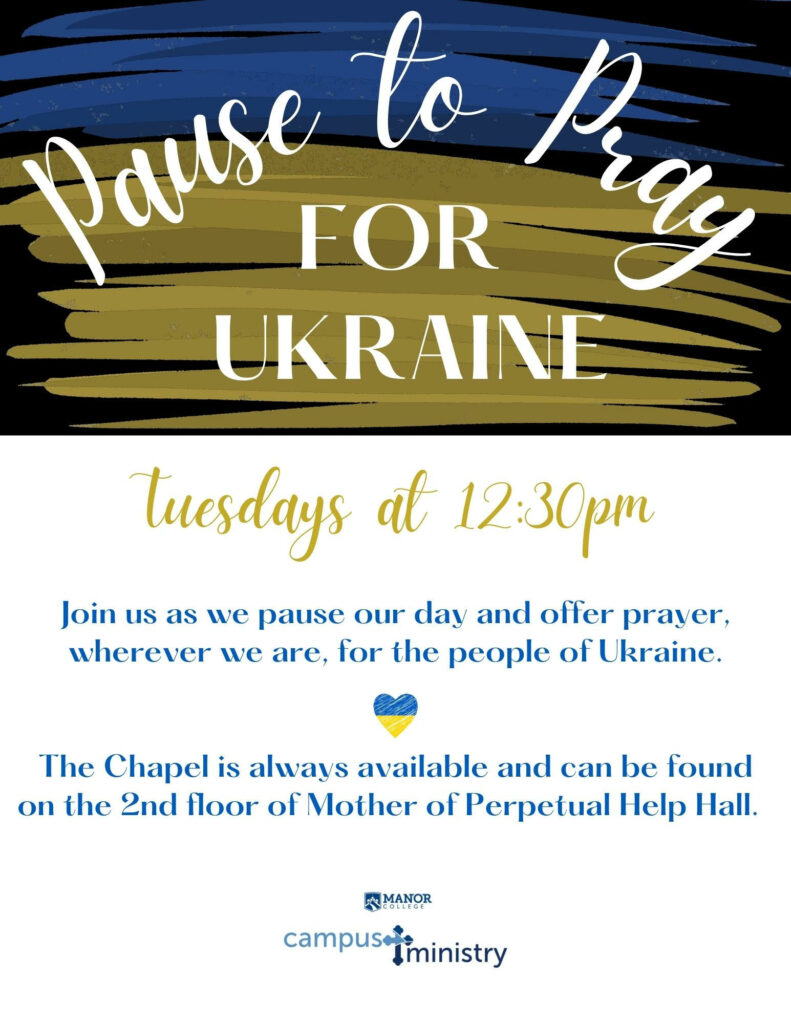 ---
"Call for Prayer for Ukraine"
 Manor College President Dr. Jonathan Peri & Zenia Chernyk, D.O. President and Board Chair, Ukrainian Federation of America Publish Joint Letter – Read Here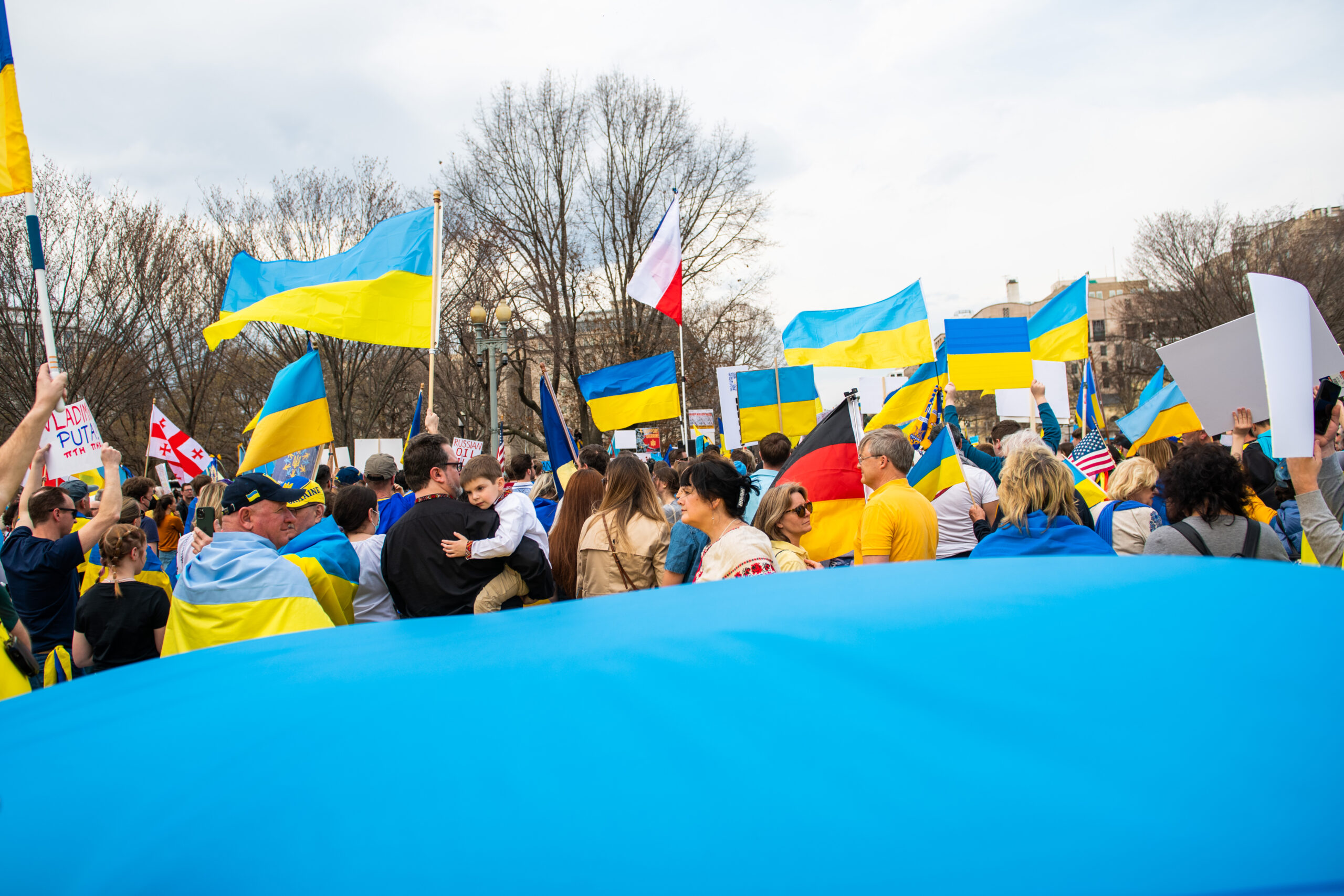 ---
Trustworthy Humanitarian Aid Efforts
---
Manor College Denouncement of War Statement
February 24, 2022
An atrocity has befallen Ukraine, but it is the global community that is under siege. On February 23, 2022, Russian forces once again invaded the sovereign nation of Ukraine. What other nation can be far behind?
In 1991 Ukraine declared its independence and closed a very old and painful chapter in its history. The Sisters of St. Basil the Great, founders of Manor College, like all
Ukrainian-Americans, celebrated with joy and thanked God for this deliverance. The world is very different than it was and we are not so distant and disconnected nor insulated from what happens less than 5000 miles away anymore. We are not so blind as not to see how an attack on one is an attack on all.
Moscow has a long history of denying Ukrainian culture and faith. They banned our language, they liquidated our churches, they exiled our artists, killed our leaders and committed genocide against our people. And now, they are trying to do it again. But now is not then and we are not those who stood alone against the tyrannies of the past. Moscow's current aggression will have many repercussions from all over the world.
One fundamental difference between now and then is what has been built in the interval. The institutions, organizations and mechanisms that have been put in place in Ukraine and around the world were not there 100 years ago to help safeguard her. In 1947 the Sisters founded Manor College in part to make sure that the Ukrainian spirit and national consciousness had a haven to flourish and grow. We were built, in part, to make sure that the future is not just a regurgitation of past cycles. We exist to give voice to those whose existence is imperiled. The only institution of higher education built on the foundations laid down by the Ukrainian – Catholic Sisters of St.Basil the Great that serves to educate all and be a sanctuary for Ukrainian-Americans whose existence was a struggle for recognition in the consciousness of the world.
The entire leadership team of Manor College joins more than 60,000 Ukrainian-American neighbors in the Greater Philadelphia region and more than one million Americans who identify as Ukrainian to voice our serious concerns. In unity, we offer our support and services toward bringing resolution and peace to the region in a framework that ensures the freedom and self-determination of all people. Manor College has always been supportive of Ukraine's sovereignty, independence, and territorial integrity. We encourage you and all our elected officials to promote the commitment to worldwide harmony that is essential to restore order, protect innocent lives, and stand with truth against aggression.
---
Manor College in the News
CatholicPhilly – Faith guides college president on mission for students, Ukraine and the world – Read Here
Patch – PA Leaders Hold Event Highlighting Ongoing Need For Aid To Ukraine – Read Here
Philadelphia Inquirer – Manor College to confer its first honorary degree on Ukraine President Zelensky – Read Here
WXPM – Jenkintown's Manor College and The Galman Group Raise Nearly $40,000 in Support of Ukraine – Read Here
Philadelphia Inquirer – How Philadelphia Became a Home for Ukrainian Culture – Read Here
InsideHigherEd – Faith Based Institutions Rally Behind Ukraine – Read Here
Philadelphia Inquirer – Two Ukrainian sisters and Manor College alumni in Pennsylvania fear for loved ones abroad as Russia threatens war – Read Here
CatholicPhilly – Podcast interview on the Real History of Ukraine – Listen Here
6ABC Action News Interview – Families in Jenkintown Pray for Peace – Watch Here
NBC10 interview – Ukrainian Woman Living in Our Area Speaks on Russian Invasion – Watch Here
CBS3 interview – Two Philadelphia Sisters Fearful for Lives of Family, Friends Still in Country – Watch Here
The Tablet – Ukrainian Archbishop Calls on Russia Not to Bomb Historic Cathedral – Read Here
Delaware Valley Journal – Delaware Valley Residents Horrified, Heartbroken Over Ukraine – Read Here
Pottstown Patch – Philly Area Residents Horrified, Heartbroken Over Ukraine – Read Here
Bucks County Courier Times – She fled Ukraine days before attacks. Now, she worries for those left behind – Read Here
The Reporter Online – 'It's a horrifying event': Local Ukrainian-Americans react to Russian invasion – Read Here
Courier-Times – 'We are praying for them': In Bucks, Ukrainian Community calls for action over Russian Invasion – Read Here
CBS3 interview with Vera Penkalskyj '15 and current student, Iryna Hudyma – Watch Here
Catholic Philly – Ukrainian crisis a threat to Europe and democracy, local leaders say – read here
NBC10 – Young Ukrainians In the US Stand Up – Watch Here
---
Ukrainian Heritage Studies Center and Museum
The Ukrainian Heritage Studies Center (UHSC) was established in 1977 to preserve, promote,and perpetuate Ukrainian culture and traditions through educational and cultural programs. In addition to a folk art collection, the UHSC maintains an extensive Ukrainian library and archives.
Each month Chrystyna Prokopovych, Curator of the Manor College Ukrainian Heritage Studies Center & Museum features an item or collection to celebrate and honor Ukrainian culture and tradition. Watch the monthly video segments here.
---
More Stories, Links and Resources
Helpful Resources for Ukrainian Community in Philadelphia – read here
Statement of Invasion from the Sisters of St. Basil the Great, Jesus, Lover of Humanity Province, published February 24, 2022 – read here
Statement of Concern for Ukraine, published January 20, 2022 – read here
Concern for the Basilian Sisters in Ukraine's Holy Trinity Province – read here
Virtual Alumni Engagement Series – Olya Yarychkivska, Ph. D '07 – Watch the Replay Here
Manor Matches: Igor '13 and Vira Turko '14 – read here
Yuriy Rudenko, the author of War.ru and a frontline combat veteran of the Donbas war in Eastern Ukraine, presents his book during a special event at Manor College on Sept. 28, 2021 – Watch the Replay Here