Welcome to Manor College. Manor is a small college that offers outstanding opportunities and a stellar education–one with small classes full of big thinkers and a big-hearted community ready to challenge all of our students to reach and grow.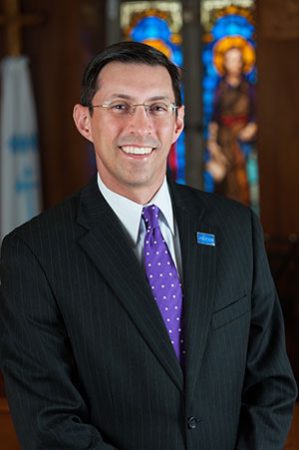 Are you ready to begin a wonderful new chapter of life? There is so much to be excited about at Manor. You will encounter subjects and topics in ways that will intrigue you. You'll meet friends and colleagues who will challenge your way of thinking and who will stick with you for life. You will find yourself transforming with new ways of perceiving the world around us.  You'll have moments of enlightenment: moments of asking yourself not just what but who you really want to become and moments of realizing you're made of something that sets you apart.
No matter who you are or what challenges you may have faced, you belong here. When you enroll, make the most of it. Did you know that only 6.7% of people globally achieve a college degree? You and your family have worked so hard to acquire this opportunity, one that most people just don't have.  With 15 new Bachelor's programs and an overall 50+ degrees and certificates available, there are some excellent options for you to choose your own adventure.
Among the most important topics students consider when choosing a college are academic quality, affordability, career readiness, and safety.  At Manor, we answer "yes" to all. Here's what you should know:
At Manor College, students find tuition financially accessible because, unlike many two and four year institutions, Manor's tuition fits within the range of student aid available through government grants and loans. Most students have only modest out-of-pocket expense during their educational journey. In fact,

Manor College is the best priced private residential college in Pennsylvania

, at 15 credits / full time.

Because our tuition is affordable, our students have low-debt and what helps make this happen is the fact that

97% of Manor's students receive financial aid

. The national average is about 85%.

We have a

10:1 student:teacher ratio

, facilitating opportunities for individualized questions and answers with our professors.  Our faculty directly advise our students, plus we have a Learning Center for when tutoring may be needed.

Our

faculty overwhelmingly use open educational resources

(texts, articles, videos and other resources) that are free or low-cost and online.

Manor has a very

diverse student population that enriches classroom conversations

and opportunities for understanding different perspectives.

According to the last comparison information that was issued on the National College Scorecard, our students enjoyed

higher than national average salaries after graduation

.  Of course we'd like to emphasize that college isn't just about getting a job and making money.  It's about finding your calling and being happy in your role. That's why we offer so many degree and certificate options; and it's why we offer personalized faculty and support-staff attention.

Manor has been recognized for being the

best in the area at intergenerational economic mobility

by The New York Times. This means Manor positions its students well to move up the ladder.

Manor has been recognized, several times, for being among

the safest colleges in Pennsylvania

by Niche.com
All in all, Manor is your best choice. We're not staying still either. Every day brings a new opportunity for our students.  Recently, we were thrilled to partner with Widener University Delaware Law School, offering our students the chance to pursue an accelerated Bachelor's Degree from Manor along with a Juris Doctorate degree from Widener. The new 3+3 plan moves our students through junior year, and then senior year is at Widener Law and counts for your first year of law school.  It's a wonderful opportunity, saving students both time and expense while pursuing their degrees. Additionally, any Manor College student who completes their bachelor's degree and meets Widener's Law School criteria is guaranteed admission to that program.
We engender the win-win model for our students because, at Manor, we subscribe to the values of the Judeo-Christian tradition. Such values are an integral part of human existence; they inform our mission and our campus life and they are reflected across our curriculum.  
Please visit the many resources on our website and see all we have to offer.  After that, come to campus for a visit and experience Manor – and its caring and dedicated faculty and staff — firsthand.
Wishing you blessings always,

Jonathan Peri
President, Manor College