Ukrainian Heritage Museum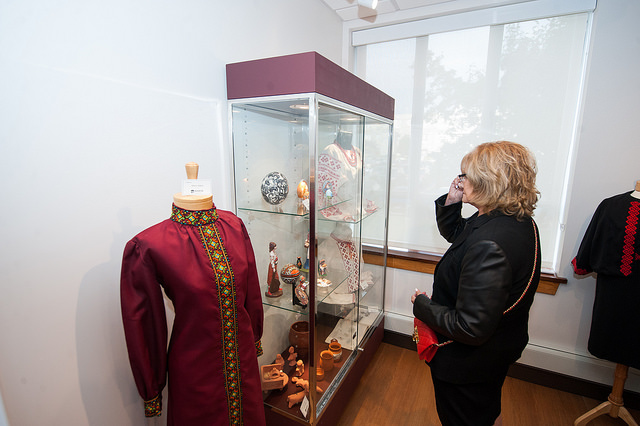 The Ukrainian Heritage Museum, an on-campus museum is dedicated to preserving Ukrainian artifacts and culture. The museum is part of the Ukrainian Heritage Studies Center (UHSC), a center that was founded in 1977 to preserve, promote, and perpetuate Ukrainian culture and traditions through educational and cultural programs. In addition to a folk art collection, the UHSC maintains an extensive Ukrainian library and archives.
The renovations to the Ukrainian Heritage Museum was made possible due to significant contributions of Leonard & Helen Mazur, Dr. Barbara Zajak and the Ukrainian Catholic Foundation.  The museum has a new design from floor to ceiling which includes beautiful lighting, a handmade Ukrainian stove, crystal clear showcases a welcoming layout and is home to a new exhibit, the Maria Mazur Gallery.  The Maria Mazur Gallery is a exquisite, handmade pysanky gallery crafted by Leonard Mazur's mother, Maria Mazur. All are invited to come and explore the Ukrainian Heritage Museum, please call 215 885 2360 to make an appointment.
To view the photos from the dialogue and ribbon cutting – click here